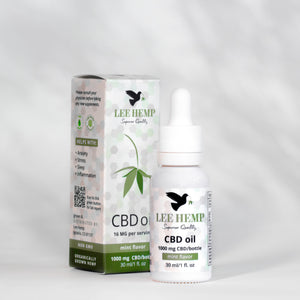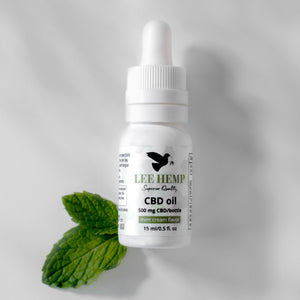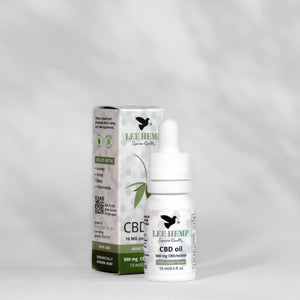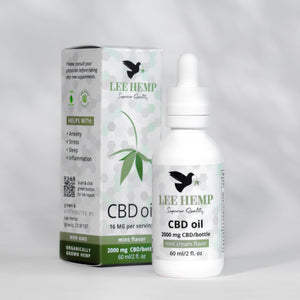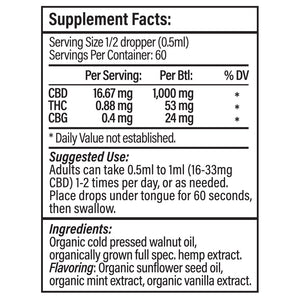 View Lab Report-500mg tincture
View Lab Report-1000mg tincture
View Lab Report - 2000mg Tincture
Premium Full Spectrum Organic CBD Oil

Alleviates symptoms associated with:
Pain - Inflammation - Anxiety - Sleep Disorders 
Tinctures offer a simple and versatile way to take your daily CBD. For best results, put the oil directly under your tongue, hold for 60 seconds, and swallow. 
Our flagship CBD oil is a whole-plant extract containing a full spectrum of naturally occurring synergistic cannabinoids. To ensure a high-quality product, we carefully extract and formulate all of our CBD tinctures in house, using our own CBD extract. Like all Lee Hemp products, our premium CBD tincture is produced from organically grown hemp, grown on our farm in Colorado.
Full spectrum CBD tinctures are a great option if you want a simple, clean, full-spectrum CBD oil that is easy to take in precise measurements! This tincture form provides a simple, pure, and versatile way to take your CBD everyday! You can easily ingest this oil many ways, but for the fastest reaction, simply drop it directly under your tongue, hold it for 30-60 seconds, and then swallow.
This formula offers 1000mg of full spectrum CBD per 1oz bottle, and 16mg of CBD per serving. This product is often used for everyday stress management, reducing inflammation in the body, and supporting a healthy sleep regimen. 
Available in 500mg, 1000mg and 2000mg
100% organic ingredients
Made in-house by our skilled team, using our own hemp
Full spectrum CBD extract
Natural Mint Cream flavor made using organic flavor extracts
Made with cold-pressed organic walnut oil
Third-party tested for quality and purity
We formulate our CBD oil tinctures with great care. We guarantee precise measurements of the CBD content in every bottle, rest assured that you are getting the full labeled amount of CBD! All our products are tested by a certified, third-party lab for quality and purity.
Ingredients: Organic cold pressed walnut oil, full spectrum hemp extract.
Flavoring: Organic sunflower seed oil, organic mint extract, organic vanilla extract, organic peppermint extract.