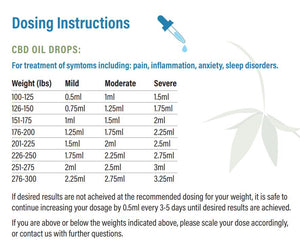 Extra Strength Broad Spectrum CBD Oil - THC FREE

Per Bottle Formulation 3000 mg CBD + 300 mg CBG
These extra strength, broad spectrum CBD Drops harness the full range of the hemp plant (excluding THC) to bring you enhanced relaxation, rest, recovery, and well-being. 
This potent formula promotes a noticeable sense of:
Calmness - Relaxation - General Well Being
With Lee Hemp's broad spectrum CBD oil tinctures, you'll be getting the wellness benefits of CBD enhanced with CBG to help decrease inflammation and reduce pain. All these cannabinoids are extracted from organically grown Colorado hemp.